Secretly Healthy 87 Calorie Brownies!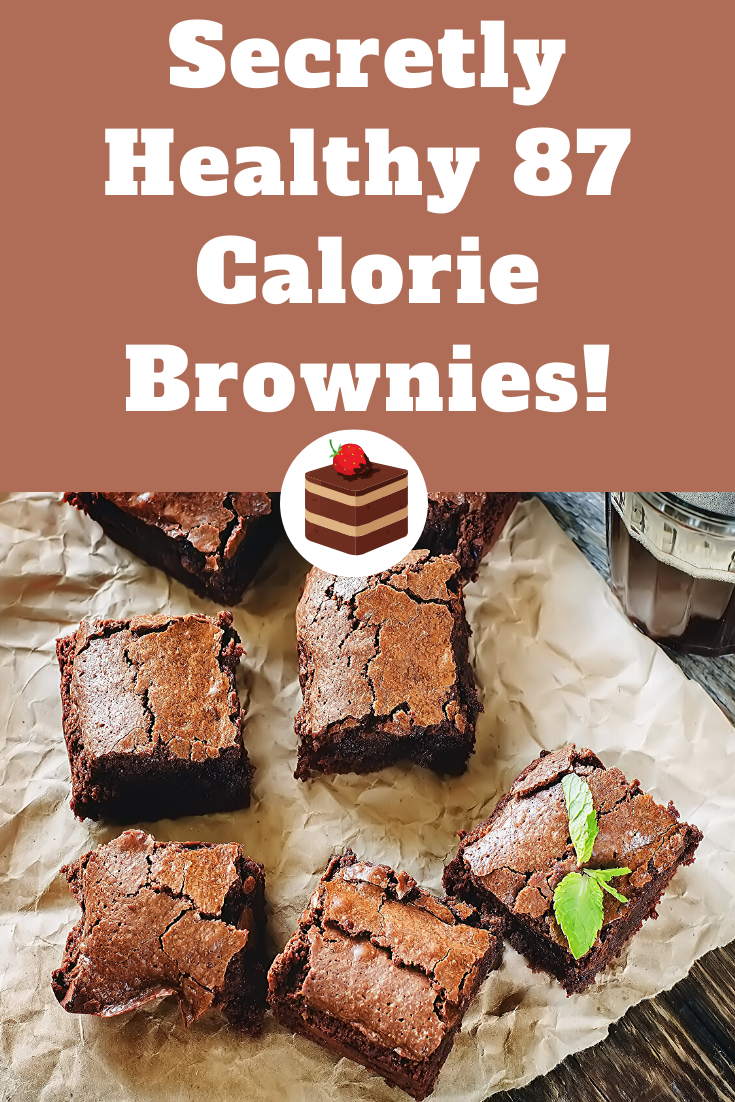 Have you ever wished you could have a huge, luscious, rich, gooey, chocolatey brownie for under 100 calories? If you just screamed yes and began licking your computer screen then A. Stop, that's disgusting. B. It may be time for you to chill out about the calorie counting, but if that's what floats your boat then cool beans because… C. Today is your lucky day! 
Secretly Healthy 87 Calorie Brownies
Calories calculated for 15 bars (not counting the optional add-ins)
2 cups finely grated zucchini (I firmly packed it in)
1 cup brown sugar (What? They're still brownies after all.)
1 1/3 cup applesauce (I used unsweetened)
2 eggs
2 teaspoons vanilla
2/3 cup flour (I used Oat Flour but all-purpose flour would be fine)
1 cup cocoa powder
2 teaspoons baking soda
1 1/2 teaspoons baking powder
1/2 teaspoon cinnamon
1/2 teaspoon salt
Optional add-ins:
-About a cup of chocolate chips and/or nuts
-Frosting: 1/2 cup chocolate chips, 1/2 cup butterscotch chips, and 1/2 cup peanut butter melted together or just a few pounds of Nutella (in case you feel weird about eating brownies that are too healthy)
Preheat the oven to 350ºF. Grease a 9×13 inch pan.
Mix together the zucchini, sugar, applesauce, eggs, and vanilla.
Stir together the remaining ingredients and add to the wet ingredients, stirring until combined.
Stir in the chocolate chips and/or nuts if using.
Bake for about 55 minutes.
Frost with the frosting if desired.
Source: yammiesnoshery.com