Zero Points Weight Watchers Chili Recipe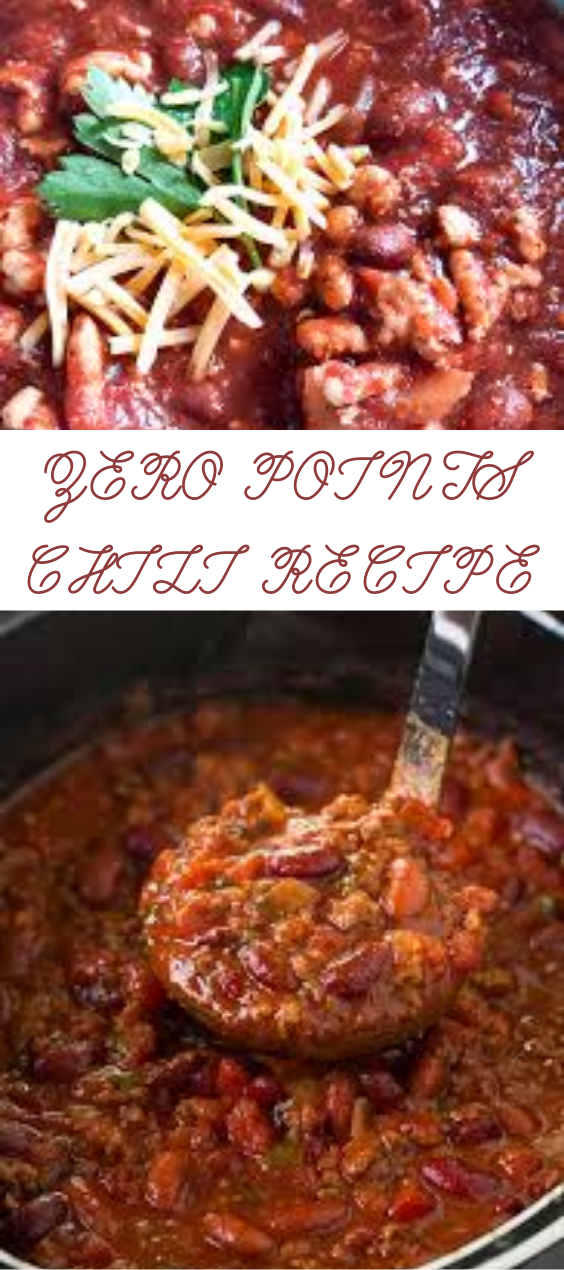 I'm so excited to share this Weight Watchers chili recipe. When I say that we eat this chili every single day, I'm not exaggerating. 
Ingredients
Ground lean chicken or ground lean turkey – l lb (must be 99% free to be zero points!)
2 15 oz. cans kidney beans, drained and rinsed
2 15 oz. cans black beans, drained and rinsed
2 15 oz. cans pinto beans, drained and rinsed
3 1o oz. can Rotel Original Diced Tomatoes & Green Chilies
15 oz. can tomato sauce
1/2 T cumin
1/2 T oregano
1 T chili powder
2 – 3 cloves garlic, minced
1 onion, diced
1 lime, quartered
Preparation Method
Place the ground lean meat in your pressure cooker or Instant Pot. Use the Sauté or Brown function on your device to cook the meat.
Pour all of the other ingredients into the pressure cooker except the lime. Quarter your lime and squeeze the juice into the pot. Throw the rind away.
Select the Beans/Chili button or Meat/Stew button. Start your machine. Make sure the pressure valve is closed. It will cook for 20 – 35 minutes depending on the machine you use (mine is 20!). 
Release the pressure from your cooker and serve.
Enjoy it!!