15 Best Weight Loss Foods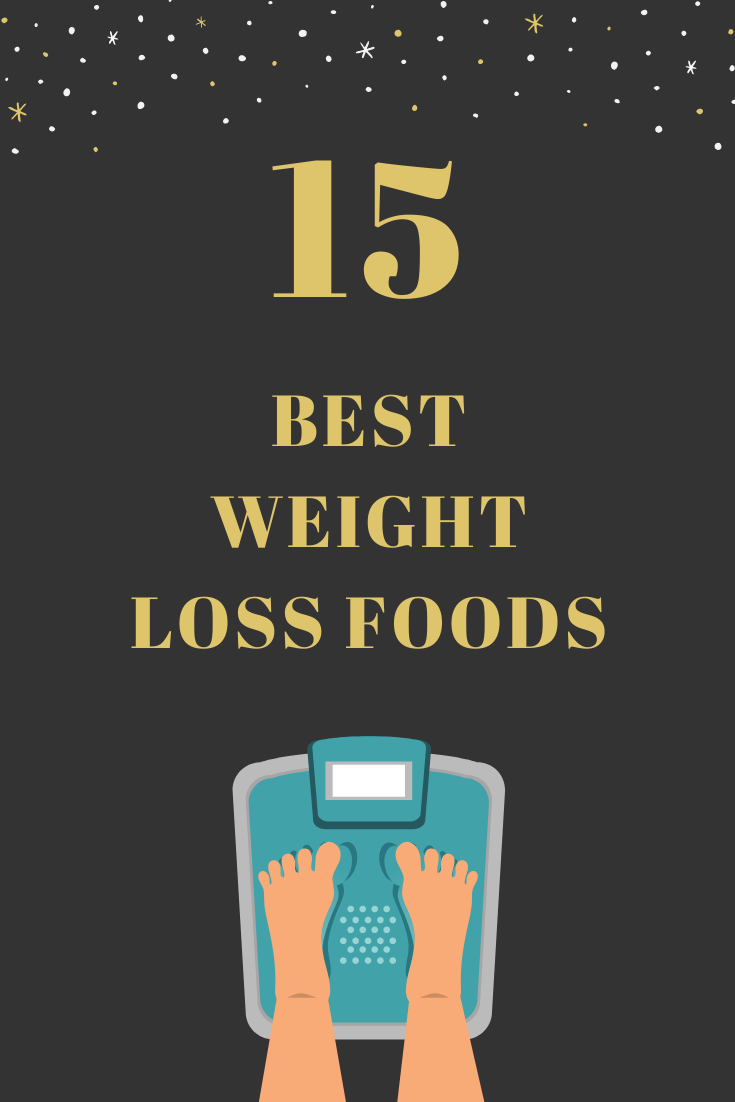 When you're choosing foods for weight loss, not all calories are created equally. If you want to shed pounds and inches, it's critical to stock the fridge and pantry with foods that nourish the body. Check out these 15 best weight loss foods to keep on hand.
Clean eating foods are a must-have part of any weight loss strategy. What is clean eating? It's choosing to consume mostly whole foods or foods that have been minimally processed. For example, when you're eating clean you'll prepare a macaroni recipe made with natural, low-fat cheese instead of buying a boxed product that uses a powdered something that looks and tastes nothing like real cheese.
The best foods for weight loss usually aren't found in a package. With a few exceptions, you can find most of these foods around the perimeter of the grocery store, in areas like the produce section or dairy case. Use tools like the FREE Clean Eating Menu Planner to map out your shopping trips so you're less likely to find yourself picking through the processed snack food aisle.
SkinnyMs. recipes make it simple to add these slimming superfoods to your everyday life. No fancy cooking required! Be sure to check out 15 Top-Rated Skinny Recipes, Under 300 Calories and 5 Easy Weekday Meals with 275 Calories or Fewer.
1. Apples – Apples offer pectin, a soluble fiber that controls hunger by sending signals to the brain that signify the stomach is full. Enjoy them on-the-go, slice them on top of oatmeal or a salad, or try our Baked Apple Chips, Cinnamon Apple Breakfast Quinoa, or Slow Cooker Apple Crisp.
2. Avocado – Along with fiber and protein to satisfy the appetite, the healthy monounsaturated fats (MUFAs) in avocado may help curb hunger by telling the brain you're full. Treat yourself to tasty Avocado Breakfast Toast, Avocado Breakfast Pizzas, Grilled Chicken and Avocado Tacos, or our Avocado Dip this week.
3. Blueberries – These blue gems are low calorie and offer filling fiber. Snack on them fresh, sprinkle them into plain Greek yogurt, or try them in our Superfood Smoothie recipe, Clean Eating Banana and Blueberry Pancakes, or Skinny Mini Blueberry Cheesecakes.

4. Broccoli – We love broccoli because it offers loads of fiber as well as a high water content, which helps you feel fuller longer. Serve up healthy homemade with Slow Cooker Broccoli, Brown Rice, and Cheddar Casserole, Asian Quick Beef with Broccoli,  Slow Cooker Broccoli Casserole, or one of these 12 Ways to Prepare Broccoli
5. Cauliflower – This broccoli look-alike is a non-starchy vegetable that also offers stomach-filling fiber and a high level of water content. Check out 8 Clean-Eating Cauliflower Recipes.
6. Eggs – No longer on the no-no list, eggs are a fab source of low-calorie protein, helping you feel fuller longer, so you're less likely to snack hard later. Start your day with a tasty Pita Pocket Breakfast Sandwichor Individual Egg and Spinach Bowls.
7. Greek Yogurt – This makes our list of the best weight loss foods because it offers protein to nourish lean, calorie-burning muscle. Greek yogurt is also full of iodine, which helps the thyroid maintain a healthy metabolism. Add fresh berries to plain, low-fat Greek yogurt, or sink your spoon into Lush Lemon Frozen Yogurt.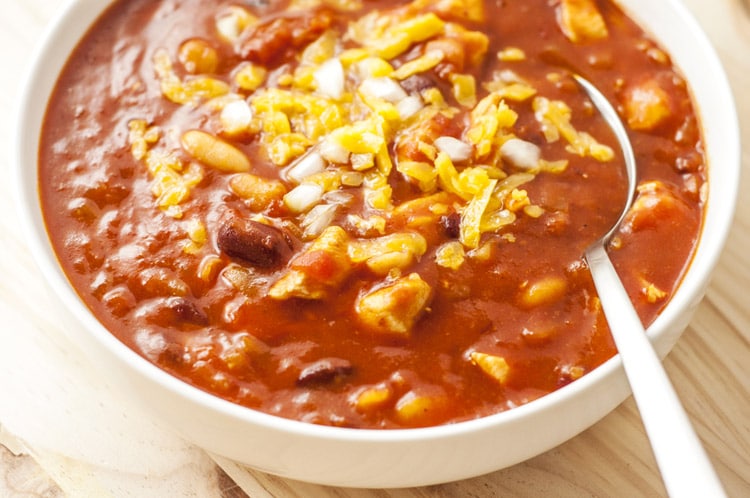 8. Hot Peppers – Who says the best foods for weight loss can't be spicy? Research suggests a substance in these peppers called capsaicin helps fight food cravings. Slow Cooker Chicken Chili is a delish way to spice up dinnertime with capsaicin-rich chili powder and cayenne pepper.
9. Kale – There's a good reason everyone's crazy for kale; it delivers fiber, iron, and more to support weight loss. Try our Low-Calorie White Bean Kale Soup, Southwestern Kale Chips, or Skinny Kale Burgers.
10. Kidney Beans – Protein and fiber and nutrients, oh my! Give this weight loss food a go in SkinnyMs. fan favorites, like: Slow Cooker Red Beans and Rice, Three Bean Rice Bowl, Spicy Southwestern Burger, or Slow Cooker Chicken Chili.
11. Steel-Cut Oats – One of the best foods for weight loss, oats provide slow-release carbohydrates, which help you feel full. In one study, participants who ate oatmeal for breakfast reported they were significantly less hungry than those who ate cereal [1]. Get your day off to a filling start with Slow Cooker Creamy Almond Oatmeal, Slow Cooker Hot Chocolate Oatmeal, or Slow Cooker Pumpkin Custard Oatmeal.
12. Quinoa – A perfect combo of fiber and protein makes this a go-to weight loss food. Set the table with deliciousness by serving Quinoa-Stuffed Portobello Mushrooms or one of these 12 Quinoa Recipes for Weight Loss.
13. Wild-Caught Salmon – Slim down the yummy way with one of the best weight loss foods: salmon. It offers lean protein plus appetite-suppressing healthy fats. Be sure to pick up wild-caught salmon; it won't contain the antibiotics or artificial colors found in farm-raised fish. Dig into Smoked Salmon, Feta, and Avocado Salad or Blackened Sockeye Salmon.
14. Spinach – Research suggests compounds in spinach may reduce hunger cravings for unhealthy foods and boost weight loss [2].Substitute it for lettuce in your next salad, or try it in Slow Cooker Spinach Artichoke Chicken.
15. Water – Increasing water intake may be one of the simplest strategies for weight loss. The original superfood, water hydrates the body and fills you up—without adding a millimeter to your waistline. Increase your daily plain H2O intake, or mix up one of these Flavored Water Recipes.

Source: skinnyms.com