PUPPY CHOW CHEX MIX RECIPE FOR ANY OCCASION!
Every year the one thing that I always make for Christmas and Halloween is my Puppy Chow Chex Mix recipe. Don't worry, this is not the puppy chow that you are thinking. It's a delicious chex mix recipe that combines the flavors of chocolate, peanut butter and sugar!  Is your mouth drooling yet? Human Puppy Chow is a delicious, inexpensive and super easy dessert recipe to make any time of the year. I will warn you, it's addicting.
PUPPY CHOW CHEX MIX RECIPE THAT EVERYONE WILL LOVE!
Making chex mix cereal recipes is one of the easiest things to do, but it can get a little messy. That's why I recommend these accessories below which will help make your life a lot easier in the kitchen, especially when making this puppy chow chex mix recipe.
SILICONE SAPTULA
A silicone spatula is a 
MUST HAVE for every kitchen
. I use these things all the time. But I wouldn't recommend just any spatula, I would go with a silicone spatula. These tend to work better and last longer.When making the chex mix puppy chow the silicone spatula will help you easily mix the chex and chocolate together without breaking up the cereal. Plus it 
helps to get everything coated well
.
LARGE MIXING BOWL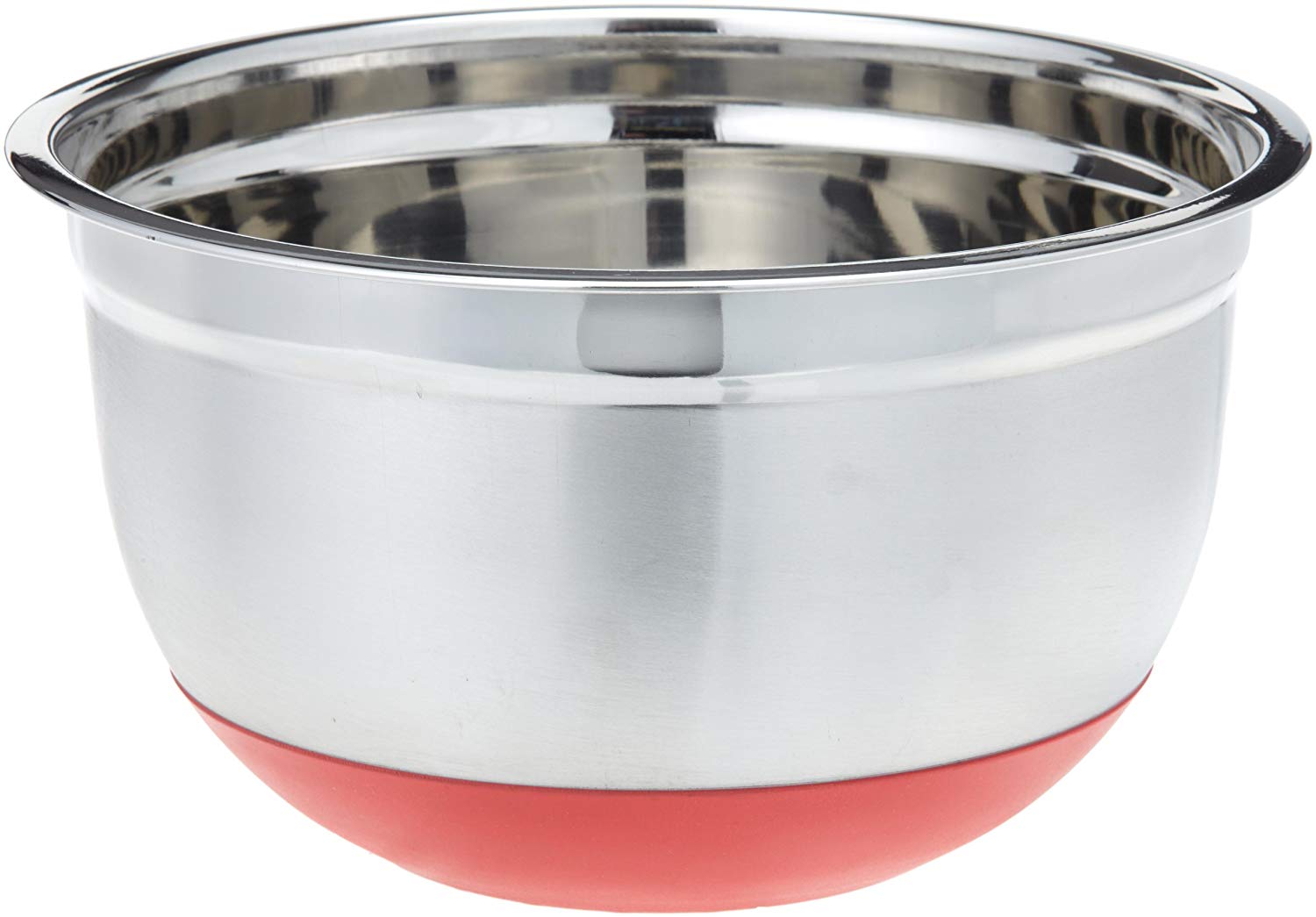 For this particular 
homemade chex mix recipe
 you will need a 
very large bowl
. It just 
makes the job a whole lot easier
 when you are mixing up all that cereal. You can use a smaller bowl but chances are the cereal and chocolate will go everywhere. So 
save yourself a huge mess and get a big mixing bowl
.
WHAT YOU NEED TO MAKE THIS PUPPY CHOW CHEX MIX RECIPE
Here are the ingredients you will need to make this delicious recipe:
9 Cups of Corn Chex
1/2 Cup of Peanut Butter
1/4 Cup of Butter or Margarine
1 Cup of Semi-Sweet Chocolate Chips
1 tsp of Vanilla
1 1/2 Cups of Powdered Sugar
HOW TO MAKE THIS PUPPY CHOW CHEX MIX RECIPE
Directions:
1.In a large bowl place your 9 cups of Chex cereal and set aside.
2. In a medium size saucepan, melt the chocolate chips, butter and peanut butter on low heat until completely melted and smooth. Stir frequently to prevent the mixture from sticking. Remove from heat and stir in the vanilla.
3. Pour the chocolate mixture over the dry cereal and stir carefully until it is completely coated.
4.In a large ziplock bag pour the cereal mixture inside and then slowly add the powdered sugar. Seal the bag and shake well until all of the cereal is coated.
5. Spread the mixture out on waxed paper until the Puppy Chow
 is completely cool and dry. Seal in an airtight container  and place it in the fridge (if it lasts that long!)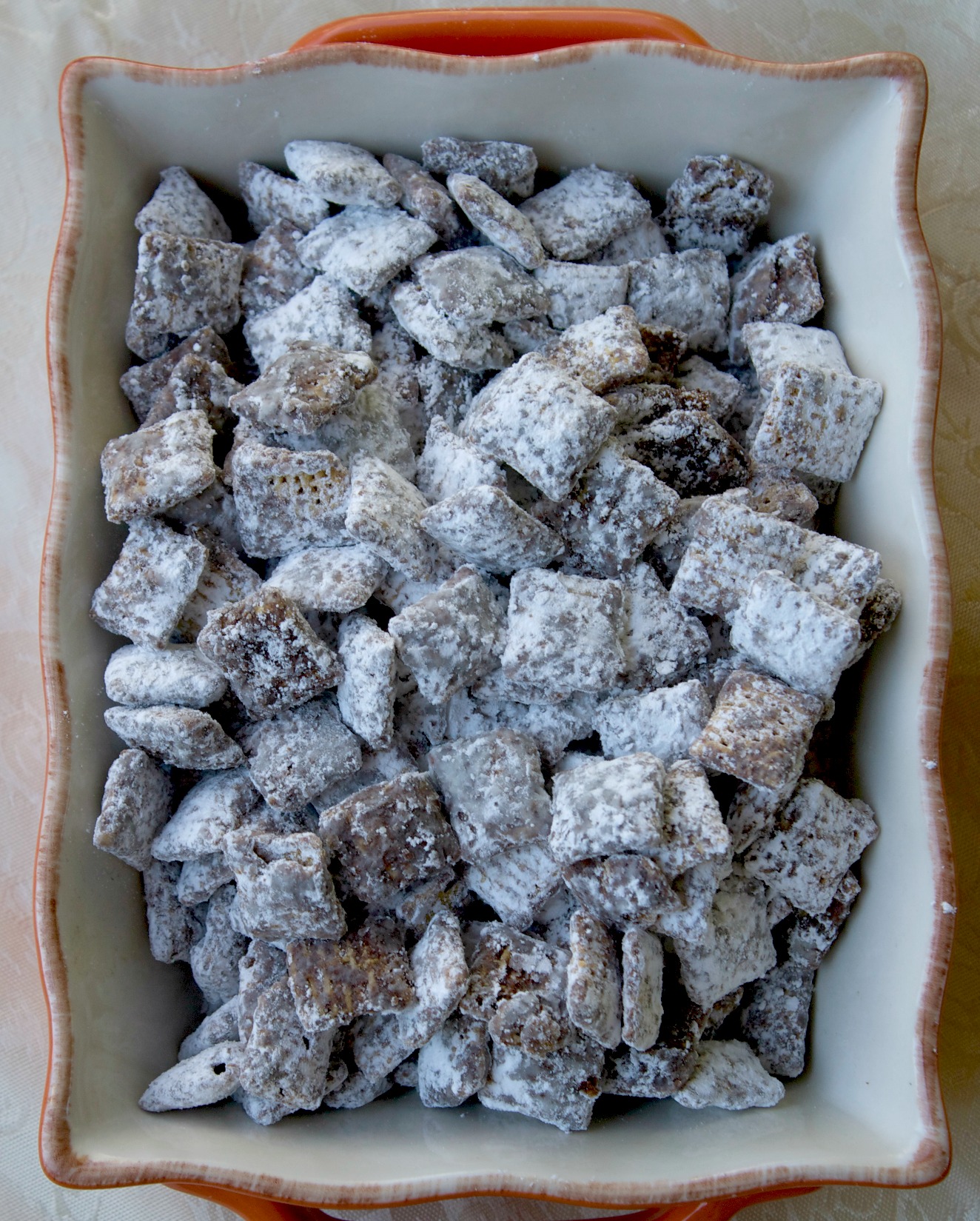 KIDS LOVE THIS PUPPY CHOW CHEX MIX RECIPE
Puppy Chow is such a fun and easy dessert to make with your kids. It requires little time or effort which makes it one of my favorite things to make. We try and make this Chex Mix Recipe at least once a month, it's one of my families favorites. I hope you enjoy!